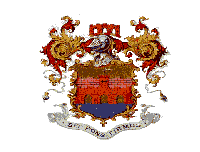 TROWBRIDGE OBITUARIES
MORRISTOWN DAILY RECORD
1930s
Laura Coe, daughter of George D. & Sarah Trowbridge
Died in 1939 in Mt. Freedom, Randolph Township,
Morris Co., New Jersey
Walter V. Mesler
, husband of the late
Malitta Trowbridge
,
age 78 years old, leaves behind a daughter, the wife of Charles
P. White,his sons Walter V. Meslar, Jr., Clarence D. Mesler, Orville
Mesler, and two brothers, Harry Meslar, and Charles H. Mesler.
Died on March 14, 1936, New Jersey
1940s
Bryant C. Trowbridge
on July 5, 1945
Minnie Moore Trowbridge
on Mar. 7, 1947
Whitfield D. Trowbridge
on Dec. 15, 1945
1950s
Charles L. Trowbridge
died December 15, 1951 at age 78
Frank Lum Trowbridge
died Oct. 1, 1951 at age 80
Mary A. Trowbridge
on April 30, 1950 at age 89
William Trowbridge on June 22, 1950 at age 60
Walter Trowbridge
on June 17, 1953 at age 46
1961
Gail Ann Trowbridge
Morristown, Morris Co., New Jersey - Miss Gail Ann
Trowbridge, 21 ,of 5 Forge Seat Road , Morris Township died yesterday
May 19, 1961 at home following a long illness. The Daughter of
David H. and
Mercie G. Trowbridge
she is also survived by three sisters... and a brother
David K. Trowbridge
, all at home. Funeral services will be held at
10:30 am Tuesday at the Raymond A. Lanterman & Son Funeral Home
126 south street, Morristown, Morris Co., New Jersey.
MORRISTOWN JERSEYMAN NEWSPAPER
April 23, 1811
On Thursday last, a child [Elizabeth Trowbridge]
of Mr. Augustin Trowbridge
May 30, 1827
In Randolph, on Saturday, 26th inst.
Mrs.
Phebe Trowbridge
, wife of
Gamaliel Trowbridge
.
On Monday previous, she was discovered
lying on the fire, with one arm literally roasted,
and her side very much burnt: she had
been but a short time alone in the room,
and it is supposed had a fit and fell into
the fire. She left one child.
Jan. 17, 1844
At Morris Plains, on the 2d ult.
William H.
,
son of
Mr. Elijah Trowbridge
, age 12 years,
inflammation of the bowels.
May 28, 1845
On the 28th ult. on Trowbridge, wife of
Mr. Augustin Trowbridge
. Mrs. T's
[Elizabeth Freeman] death was very
sudden and unexpected. In the
afternoon she was in this town, apparently
in her usual good health. Soon after she came
home he left the house, but returned
in a very few minutes, found her in a chair,
in the agonies of death. He
laid her on a bed, she died in a few minutes.
Jan. 28, 1846
At Brooklyn, L.I., on Tuesday, the 20th
Jan. Huldah, wife of
Shubal Trowbridge
,
formerly of this town, in the
51st year of her age. Erysipelas.
OTHER OBITUARIES
MAUDE BERTHA SMITH OBITUARY
(Jerseyman or Daily Record)
Trowbridge, this city, Jan. 10,
Maud B. Smith, wife of David Trowbridge
,
aged 33 years, 5 months, 30 days. Services
to be held at Speedwell avenue chapel at Friday,
Jan. 13, at three o'clock. Internment at
Evergreen Cemetery this city.
Home