Children:

Charity Snook

Jonas Snook
Born: 1828, Frankford, Sussex Co., New Jersey
Died: Mar. 10, 1891, Sussex Co., New Jersey
Buried: Newton Cemetery, Newton, Sussex Co., New Jersey
Occupation: Farmer
Rachel Snook
Born: 1831, Frankford Plains, Sussex Co., New Jersey
Died: still living, 1879, Newton, Sussex Co., New Jersey
Marriage: unknown
Husband:
Mr. Stickles
(first name unknown)
Born: unknown
Died: unknown
Peter Snook III
Born: 1837, Frankford Plains, Sussex Co., New Jersey
Died: still living, 1850, Frankford Plains, Sussex Co., New Jersey
Phebe Jane Snook
Elizabeth Snook
Harriet Ann "Hattie" Snook
PETER SNOOK HOUSEHOLD FROM
THE HATTIE A. SNOOK BIBLE
Below are scans from the Bible of Hattie A. Snook, printed in 1874. The first two pages have to be the Peter Snook household that were still alive in 1874 (Jane Kishpaugh was already dead). There is also a postcard of famed preacher and abolitionist Henry Ward Beecher, I guess the family were fans of his. The last two pages are unidentified, one of the older gentlemen has to be Peter Snook, who was in his mid seventies when this Bible was printed, the others probably members of the Snook and Kishpaugh families. If you can help identify these people, you can email me at trowbridges@gmail.com.

Page 1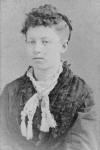 Harriet Ann Snook
This has to be Hattie because a picture of her daughter, Lydia Stoll at about the same age
wears what appears to be the same crucifix, as well as facial similarities.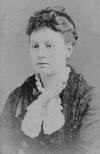 Elizabeth Snook?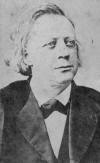 Henry Ward Beecher
Peter Snook III?

Page 2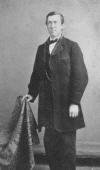 Jonas Snook?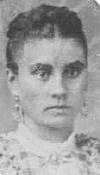 Charity Snook?

Rachel Snook?

Phebe Jane Snook?


Page 3

Page 4
Unidentified, the gentleman on the left could be Peter Snook.
&nbsp
The elder gentleman on the left could be him. Personally this one is my favorite, he looks old and gnarly enough to be Peter.
One of these ladies could be Jane Kishpaugh, who died several years before this Bible was printed in 1874.

FROM SUSSEX CO. PETITIONS AND RENUNCIATIONS
Snook, Peter dec'd who died intestate 3 Jan 1879. (Ref# A-104)
Petitioner: Jonas Snook of Frankford.
Petition: Requesting that he be appointed Administrator.
Kindred and residence:
Charity Struble- Monroe Corner, NJ
Rachel Stickles- Newton, NJ
Elizabeth Rutan - Branchville, NJ
P. J. Roloson - Beemerville, NJ
Harriet A. Stoll - Augusta, NJ
Jonas Snook - Augusta, NJ
Filed: 14 Feb 1879
Home