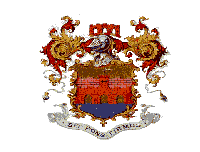 Joseph Trowbridge
Born: 1675, New Haven, New Haven Co., Connecticut
Died: May, 1715, Stratford, Connecticut
Parents: William Trowbridge & Elizabeth Lamberton
Occupations: carpenter & farmer
Religious Affiliation: Stratfield Connecticut Congregational Church
Marriage: unknown, Connecticut
Wife: Anne Sherwood
Born: 1691, Fairfield, Fairfield Co., Connecticut
Died: Apr. 6, 1777, Hanover, Morris Co., New Jersey
Parents: Matthew Sherwood & Mary Fitch
Buried: Whippany Burying Ground, Whippany, Morris Co., New Jersey
Cause of Death: fever (according to the Bills of Mortality for the Presbyterian and Baptist Churches of Morristown)
Second Marriage (Ann Sherwood): 1715, New Haven, New Haven co., Connecticut
Second Husband (Ann Sherwood): Caleb Fairchild



Children:



(Joseph Trowbridge & Anne Sherwood)

Matthew Trowbridge

Born: 1709, Stratfield, Fairfield, Co., Connecticut

Died: after June, 1709, Stratfield, Fairfield, Connecticut

Baptism: June 5, 1709, Stratfield Church, Stratford, Fairfield Co., Connecticut

David Trowbridge

Anne Trowbridge



(Anne Sherwood & Caleb Fairchild)&nbsp
JOSEPH TROWBRIDGE & ANNE SHERWOOD
Not much is known about Joseph Trowbridge, except that he was a carpenter and farmer. He died young, leaving his wife, Anne Sherwood, a single mother with their two surviving children, David and Anne (their first child, Mathew, died as an infant). The following year Anne Sherwood married Caleb Fairchild, and by 1730 moved to Hanover Township in Morris County, New Jersey with Caleb, her children by Joseph Trowbridge: David, Anne, and her children by Caleb. For more information on Caleb and Anna, go to my Fairchild webpage. Anne succumbed to a fever, just shortly before a smallpox epidemic claimed the lives of Caleb, and her son Ezra Fairchild when she was 84 years old.
ABSTRACTS FROM THE WILL OF JOSEPH TROWBRIDGE
Estate of Joseph Trowbridge
Settled June 1 1715
Daniel Sherwood and Ann Trowbridge Adminstrators
Amount of Property inventoried L311 16s 6d.
"The estate was ordered to be divided, the widow to have her dowry in the housing and lands of her deceased husband, and one third part of the moveable estate as her own for ever. There being a son and daughter, the son to have a double portion, and the daughter a single portion of said estate, and the estate to desire and appoint Lieutenant James benedict and Benjamin Fairweather to distribute the said estate, according to the above order of the Court."
"David and Ann Trowbridge, children of Joseph Trowbridge, late of Stratfield, being in their nonage, for choice of their guardian, a Court of Probate, being in Fairfield, June 1 1715, do appoint and empower Ann Trowbridge, the mother to said children, to be their guardian."

Home