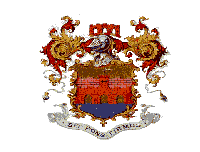 John Jabez Trowbridge I
Born: May 19, 1819, Mt. Freedom, Randolph, Morris Co., New Jersey
Died: Feb. 1, 1871, Center Grove, Randolph, Morris Co., New Jersey
Parents: David Trowbridge & Anna Youngs
Buried: Mt. Freedom Presbyterian Church, Mt. Freedom, Randolph, Morris Co., New Jersey
Occupation: farmer
Religious Affiliation: Mt. Freedom Presbyterian Church, Mt. Freedom, Randolph, Morris Co., New Jersey
Marriage: Feb. 20, 1845, Mt. Freedom Presbyterian Church, Mt. Freedom, Randolph, Morris Co., New Jersey
Buried: Mt. Freedom Presbyterian Church Cemetery, Mt. Freedom, Randolph, Morris Co., New Jersey
Wife: Eunice M. Dalrymple
Born: Aug. 25, 1821, Dover, Morris Co., New Jersey
Died: Aug. 18, 1900, Dover, Morris Co., New Jersey
Buried: Mt. Freedom Presbyterian Church Cemetery, Mt. Freedom, Randolph, Morris Co., New Jersey
Parents: Henry Dalrymple & Harriet Hoagland


Children:

Harriet Anna Trowbridge

George Whitfield Trowbridge
Emily Francis Trowbridge

Henrietta Trowbridge
Born: June 17, 1854, Center Grove, Randolph, Morris Co., New Jersey
Died: Apr. 16, 1874, Center Grove, Randolph, Morris Co., New Jersey
Baptism: Sept. 3, 1859, Mt. Freedom Presbyterian Church, Mt. Freedom, Randolph, Morris Co., New Jersey
Mary Jane Trowbridge

Levi Jarrard Trowbridge

James Dalrymple Trowbridge

Frederick C. Trowbridge

Born: between 1845-1859, Randolph, Morris Co., New Jersey
Died: maybe before 1860, name does not show up on the 1860 census
Baptism: Sept. 3, 1859, Mt. Freedom Presbyterian Church, Mt. Freedom, Randolph, Morris Co., New Jersey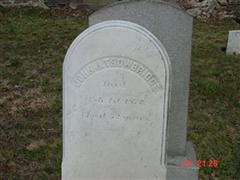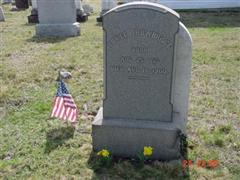 The headstones of John Jabez Trowbridge and his wife Eunice Dalrymple at the Mt. Freedom Presbyterian Cemetery in Randolph, NJ.
JOHN JABEZ TROWBRIDGE
As the eldest son of David Trowbridge and Anna Youngs, John Jabez apparently was given the responsibility of attempting to assist his mother when she was left heavily in debt after the death of David Trowbridge in 1861. He also appears to have been friends with his wealthy former brother-in-law, state senator Levi Dalrymple Jarrard, who was also Eunice's relative, because John Jabez named a son after him. John Jabez may have been appealed to Levi Jarrard for help when he tried to rescue his mother's property from the bank, because Levi started purchasing Trowbridge lands from 1861. John Jabez also operated an iron mine, as did his wife's family, the Dalrymples.


1860 FEDERAL CENSUS
JOHN JABEZ TROWBRIDGE HOUSEHOLD
Randolph, Morris Co., New Jersey
| | | | | |
| --- | --- | --- | --- | --- |
| Name | Age | Relation | State Born | Occupation |
| John Jabez Trowbridge | 39 | Head | NJ | Farmer |
| Eunice Trowbridge | 38 | Wife | NJ | H.K. |
| Harriet A. Trowbridge | 16 | Daug. | NJ | |
| George W. Trowbridge | 12 | Son | NJ | |
| Emily F. Trowbridge | 11 | Daug. | NJ | |
| Henrietta Trowbridge | 9 | Daug. | NJ | |
| Mary J. Trowbridge | 9 | Daug. | NJ | |
| Levi. Trowbridge | 1 | Son | NJ | |