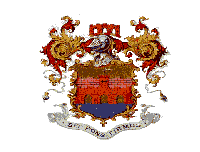 1st NY Eng., Co. F &
1st S.C. Vol. Inf. Reg.
Union Army
American Civil War
Lt. Col. Charles Tyler Trowbridge
Born: Jan. 10, 1835, Morris Plains, Morris Co., New Jersey
Died: Dec. 24, 1907, Minneapolis, Minnesota
Parents: Elijah Freeman Trowbridge & Temperance Ludlow Muchmore
Occupations: Soldier, Politician
Military Service: , Sargeant, 1st New York Engineers, Company F, first Major, then Lt. Colonel, 1st South Carolina Volunteer Infantry Regiment, Union Army, American Civil War
Public Office: Alderman, 10th Ward, Brooklyn, New York; custodian, old state capitol building, Minneapolis, Minnesota
First Marriage: Mar. 11, 1857, unknown
First Wife: Emeline Haviland Jackson
Born: Aug. 22, 1839, New York City, New York
Died: Nov. 24, 1858, Freehold, New Jersey
Second Marriage: Dec. 15, 1861, Brooklyn, Kings Co., New York
Second Wife: Jane Pooler Martin
Born: July 4, 1842, Taddington, Derbyshire, England
Died: still living, 1908, Excelsior, Minnesota


Children:

(Charles Tyler Trowbridges & Emeline Haviland Jackson)
Ida Emeline Trowbridge
Born: Nov. 24, 1858, Freehold, New Jersey
Died: unknown, Orange, New Jersey
Marriage: Oct. 6, 1880, Ball Blue, Orange, Essex Co., New Jersey
Husband:
Lewis Roberts Pomeroy
Born: 1853, Ball Blue, Orange, Essex Co., New Jersey
Died: unknown, Orange, New Jersey
(Charles Tyler Trowbridge & Jane Pooler Martin)
Jennie Elizabeth Trowbridge
Born: 1861-68, Brooklyn, Kings Co., New York
Died: unknown
Annie Elford Trowbridge
Born: Nov. 17,1869, Brooklyn, Kings Co., New York
Died: unknown

Charles Henry Trowbridge

Josephine Temperance Trowbridge
Born: Dec. 25, 1875, Brooklyn, Kings Co. New York
Died: unknown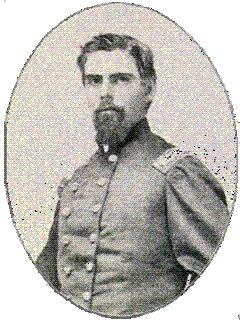 Lt. Col. Charles Tyler Trowbridge
LT. COL. CHARLES TYLER TROWBRIDGE
By Cheryl Trowbridge-Miller

Charles Tyler Trowbridge was born in Morristown, Morris Co., New Jersey in an area known as Trowbridge Mountain. He moved to Brooklyn, New York with his parents in 1854. He enlisted in the 1st New York Engineers, Company F, on December 4, 1861, later promoted to Sergeant andbeing assigned as "orderly" to General David Hunter, Commander of the Department of the South, Union Army. Sergeant Trowbridge was reassigned to the 1st South Carolina Volunteers under General Hunter when the regiment was first organized in May of 1862; however, the unit was disbanded in August of 1862 due to pressures from President Abraham Lincoln and the War Department. The policy at the time was no Black soldiers were needed or wanted in the Union Army.
The 1st South Carolina Volunteer Infantry Regiment was reorganized in November 1862 and Sergeant Trowbridge was commissioned Captain and assumed command of Company A; this being the same company that he and his brother, John Augustine Trowbridge, served together in May 1862. In 1863 he was promoted to the rank of Major. He was known to have had daily devotion with the regiment, and it is written that he gave his men speeches on the equality of the races and that they should not allow themselves to be considered less than equal.

In May of 1864, Colonel Thomas W Higginson left the regiment due to injuries received at Edisto. At this time the command was officially given to Colonel W.F. Bennett, but for whatever reason it was Major Trowbridge who actually commanded the regiment at that time and until mustered out. He was promoted to Lieutenant Colonel on December 9, 1864, his highest rank. It was said that he did not have the education that the War Department deemed adequate for promotion to Colonel.

Susie King Taylor in her book "A Black Woman's Civil War Memoir's" writes, "He was greatly admired by his troops. This may be partly due to his continuity of tenure, and his refusal to leave the troops at the end of his 3 year tour of duty, both of which must have greatly endeared him to his men." Susie King Taylor also indicated that despite the disbanding of Company A in May 1862 the men never stopped being soldiers, and by time the regiment was legally organized, all the men knew Charles Trowbridge and wanted to be in his Company. This included her husband Edward King of Company E, who expressed disappointment in not being assigned to Company A. She further states that he visited all of his men in their tents before they came under his command, and had her to teach any that were interested in learning to read and write. After the war, he returned to New York and was a 4 term Alderman for the 10th Ward in Brooklyn. In April of 1882 he moved to Minneapolis, Minnesota and became custodian of the old state capitol building until his death on Christmas Eve of 1907. The Governor ordered the flag hoisted to half-mast and the capitol building closed on the day of the funeral. &nbsp
THE COURT-MARTIAL OF LT. COL. CHARLES T. TROWBRIDGE
by Cheryl Trowbridge-Miller

"Going through the military file of Charles T. Trowbridge, I read that he'd been court martialed - twice! What? Our beloved colonel? The story gets better. It seems that the father of a confederate soldier wrote a letter to President Johnson and to a Brigadier General stating that the colonel had ordered the execution of his son, but that the son had committed no crime. The son had been on a train and there was a "colored" man on the train, so the son ordered the man off the train as there were "ladies on the train." The "colored" man, a soldier in the regiment of the colonel, refused to exit the train, so the son was forced to stab him. Then, in the goodness of his heart, he allowed more colored men to get on the train to remove their friend. BUT NO - they removed the son and took him to the colonel, told the colonel the story and inquired as to what they might do.

Colonel Trowbridge ordered the man tied to a tree, had his men line up, then shouted "Fire!" 'Nough said. The father goes on to write that failure to court martial and indict the colonel for murder would bring nothing but "dishonor to the South." He is fully acquitted in the first court martial which thoroughly upsets the Brigadier General and he orders that there be a second court martial and a murder trial. All the while they actually have the colonel locked in a prison. He is acquitted a second time AND the jury finds that the colonels military title should be restored, and that he must be given back payment for all the while that he had been stripped from his command.

The official record of the Brigadier General states that he finds it incredulous and insane that the colonel has been acquitted twice, and he goes on to say that he'd order a third hearing if he thought he could find a jury to convict him, after all there were "ladies on the train", but feared he'd be unable to. He writes, "I am FORCED to release... and to pay ..."

Cheryl Trowbridge Miller is a third cousin three times removed from Lieutenant Colonel Charles T. Trowbridge. She is a Trowbridge Family researcher and published author. She recently co-wrote a book about Col. Trowbridge's company titled: "Nineteenth Century Freedom Fighters: 1st South Carolina Volunteers (SC)", which is available in paperback at Amazon.com.

You can read Susie King Taylors' book: "Reminiscences of My Life in Camp with the 33d United States Colored Troops Late 1st S. C. Volunteers: Electronic Edition", about her experiences with Lt. Col. Trowbridge's company, and also includes correspondence between her and Lt. Col. Trowbridge, which is posted at the website of the University of North Carolina, Chapel Hill Library.