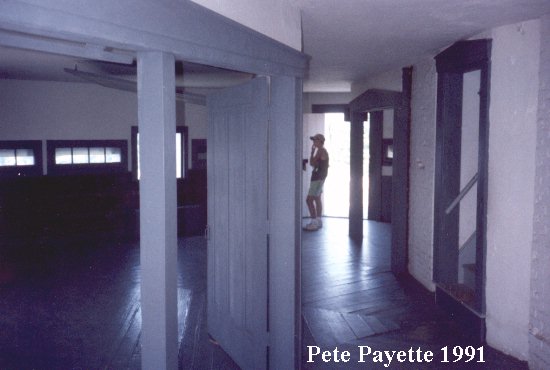 The main entry floor of the Blockhouse.
Entry is from the staircase visible in the exterior photographs.
The stairs on the right go up to the third floor.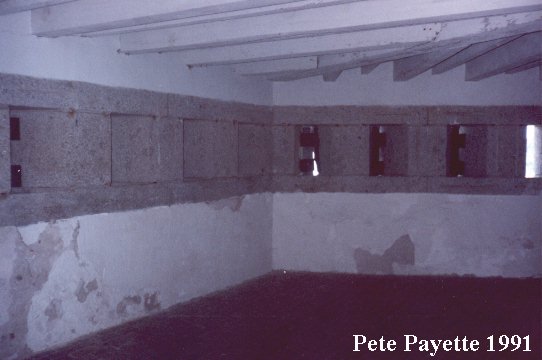 The ground floor, or "cellar", of the Blockhouse.
There is no outside entry to this level.
Note the gun slits (loopholes) along the wall.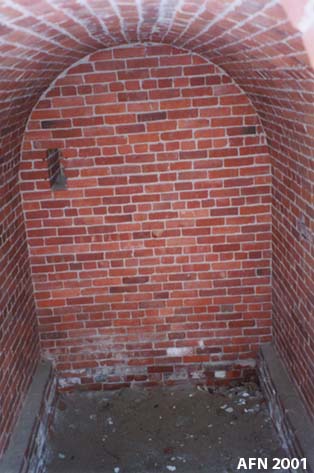 The interior of the powder magazine in the Blockhouse cellar.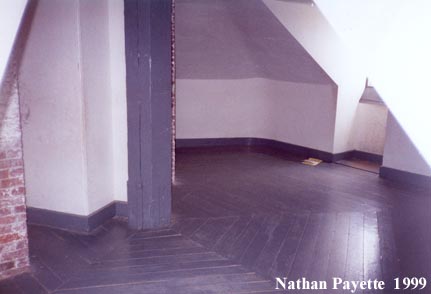 The third-floor of the Blockhouse.
This was used as a barracks.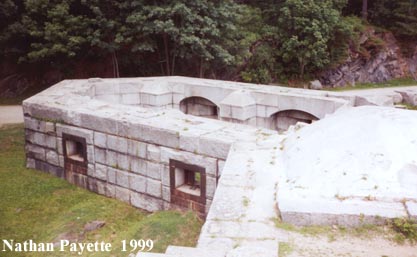 The north Bastion along the outer wall.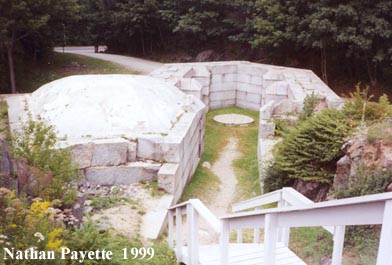 Interior of the north Bastion.
The round object inside is the well cover.
The roof of the Powder Magazine is to the left.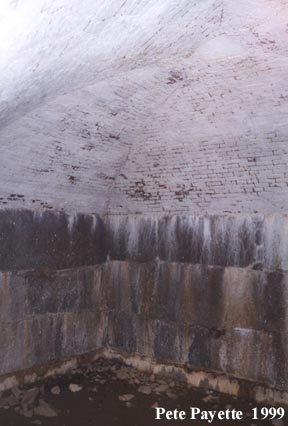 Inside the Powder Magazine.
---
Page 2 of 4