Photographs of Fort McClary
---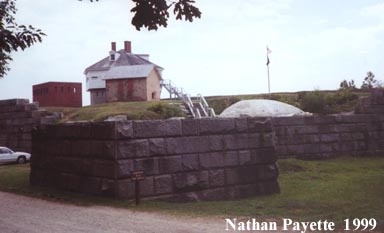 View of the fort from the park entrance road.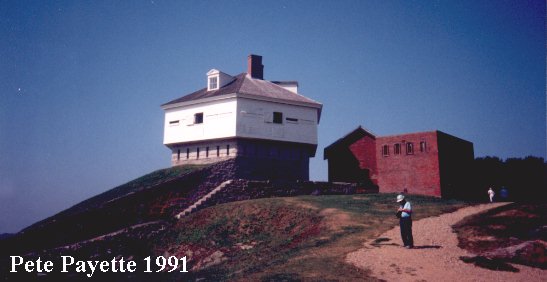 View of the Blockhouse (1845), Rifleman's House (1845) (right), and Magazine (1808) (back center)
upon entering the main grounds from the parking lot.
Note the rise of the hill. An excellent view of the harbor is had from inside the blockhouse.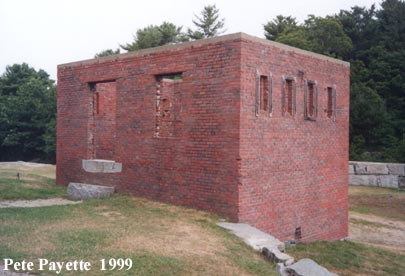 The Rifleman's House.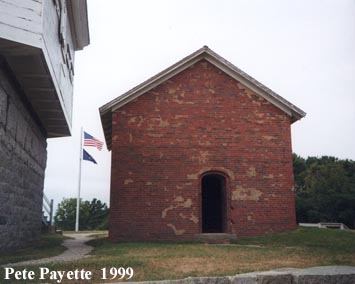 The Magazine.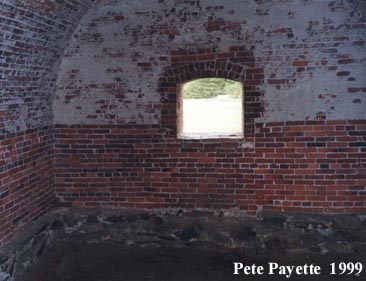 View of inside the Magazine.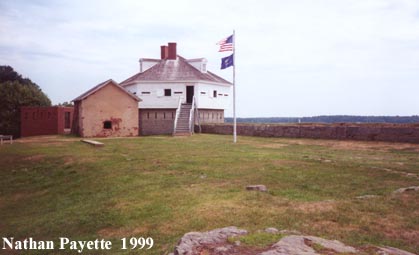 View of the parade ground, and the foundation of the Barracks.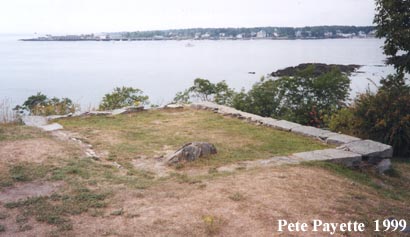 The foundation of the second Rifleman's House.
---
Page 1 of 4