Rainbow Farms Dream
Remembering what we all know is possible
Womans Alliance For Medical Marijuana
Cuz herb helps everything from PMS to MS
DMMI:
The Detroit Medical Marijuana Initiative
Detroit HIGHest in Nation
Another delicious misrepresentation of confusing statistics
Debbie Stabenow
She wants cheap Canadian Drugs and Now No More Trash from Canada. Whats next, big bags?
Help Medical Marijuana Research
Billions Spent to fight it, none to utilize it? CREEPY!
Arnold Schwarzenegger
Admits to Pot Smoking
Alaska
A QP is ONCE AGAIN LEGAL in AK
Band Of the Month:
Kinetic Stereo Kids
Corrupt Official Of The Month
17 OFFICERS ACCUSED OF CITY REIGN OF TERROR
Product HIGHlight:
Semenex: Makes IT taste good....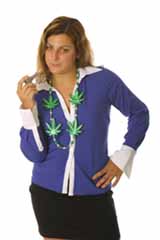 Marijuana Cheerleader Of The Month
winged angel: Future Dank Defender!