The Red Shed(below) Is Located In the Thumb Of Michigan, near Kingston, on Rossman Rd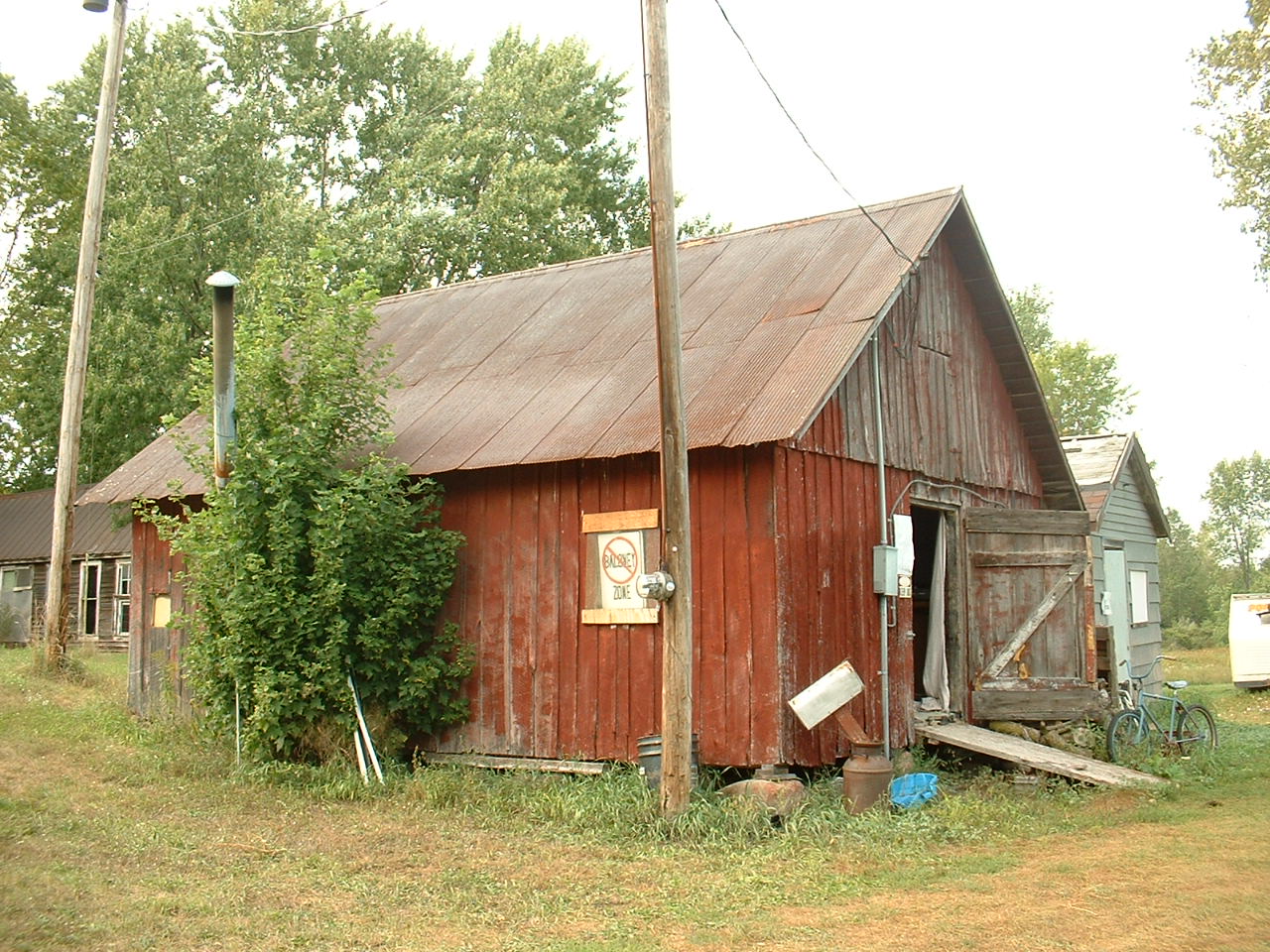 Home of the No Boloney Zone http://groups.yahoo.com/group/redshed/

Go West on Rossman Road, One Mile North of the intersection of M-46 and Hurds Corner Rd.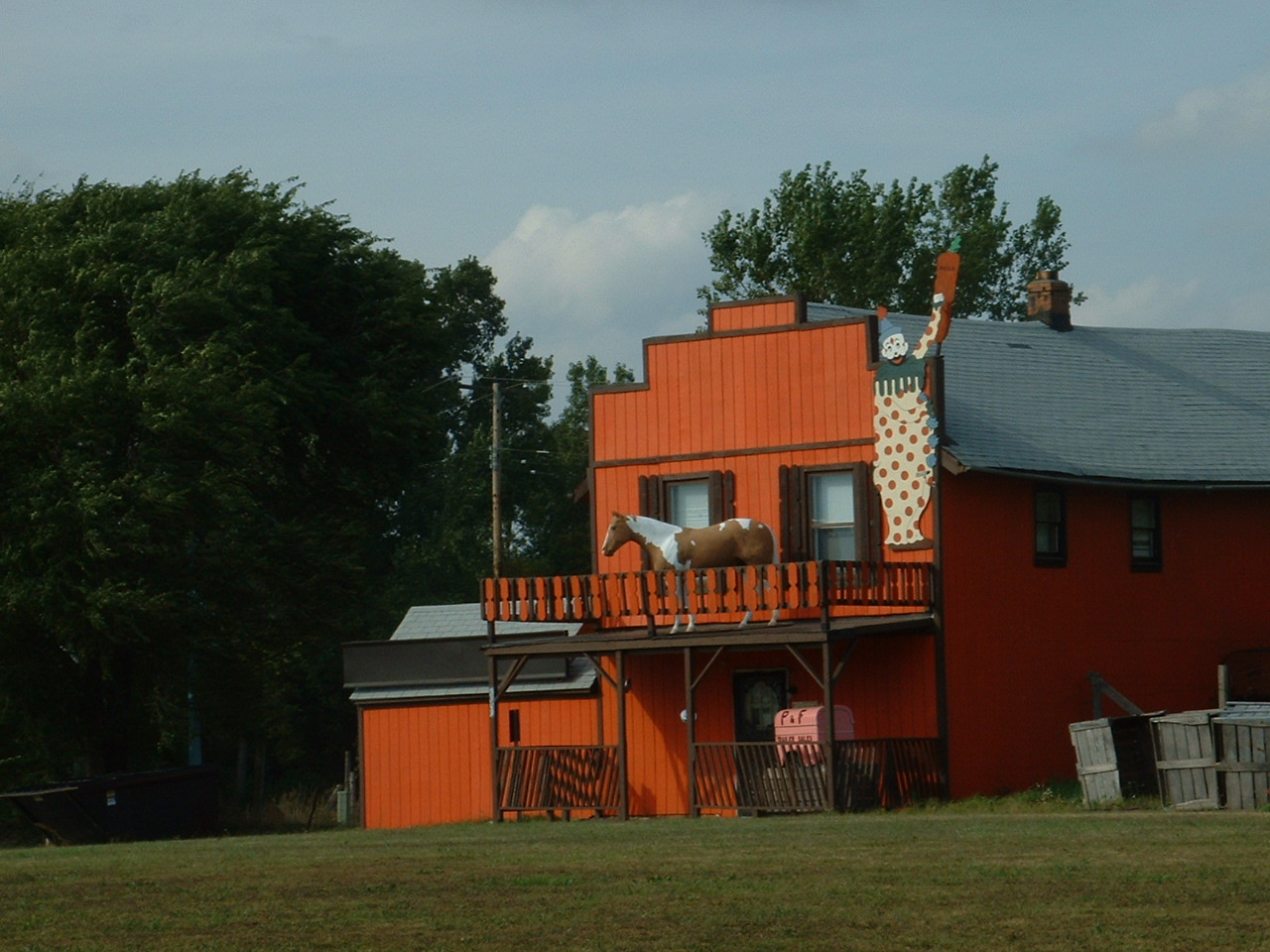 To find M-46 & Hurds Corner:
on the right (NE corner) there is a horse on a balcony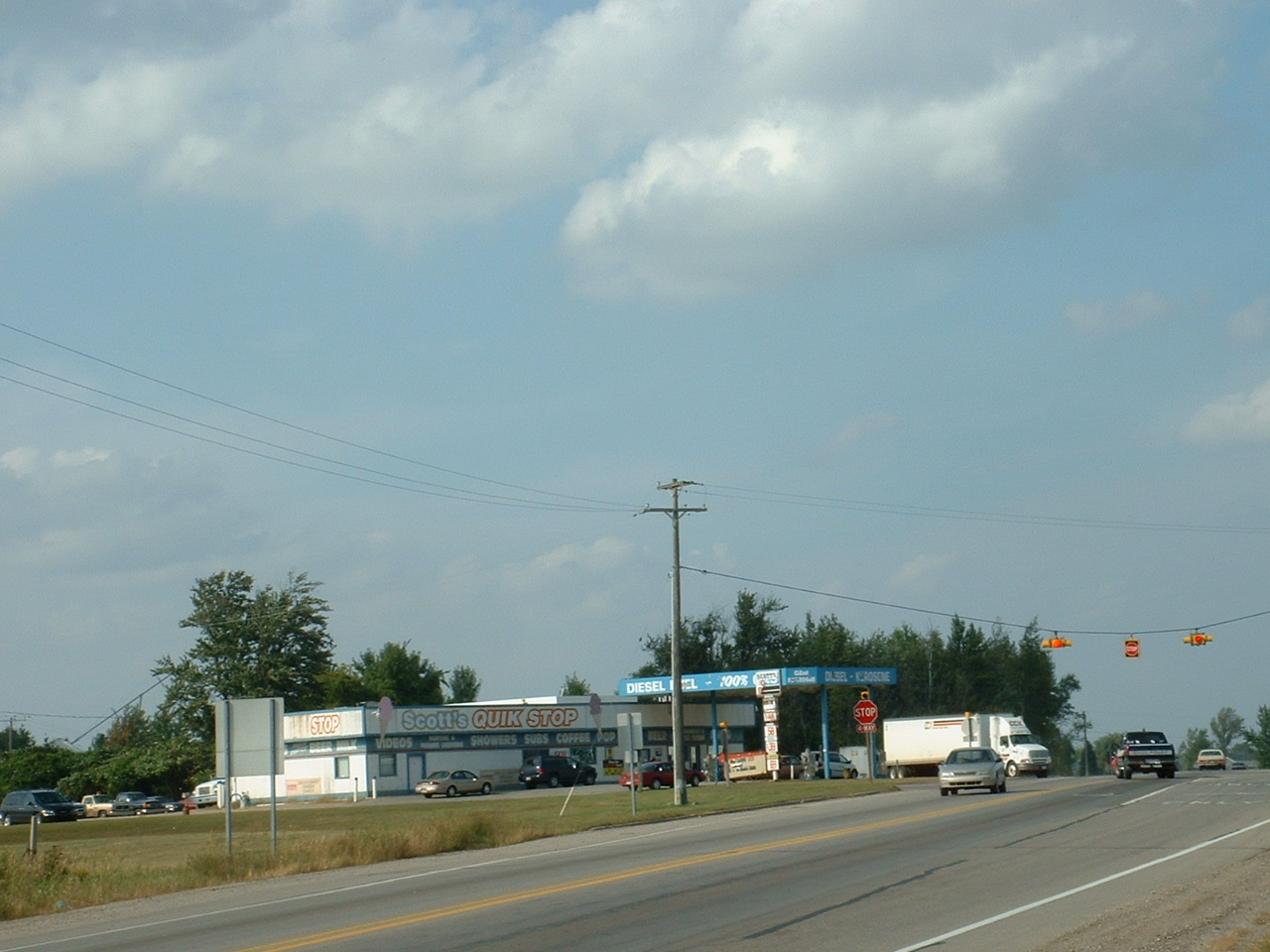 Hurds Corner is left at M-53(Van Dyke),
where Scott's Quick Stop(a gas station, left) is located.
If you stop by Scotts, and you have to, it's a 4-way stop, head west about seven miles straight through Kingston to Hurds Corner, and turn right, one mile to Rossman, turn left and proceed about a half mile. Look for cars, listen for music.
Lodging: 1:Caro Motel 673-6121 2:M-46 Motel 989 672 4666 3:Charmont Motel 989 872 2270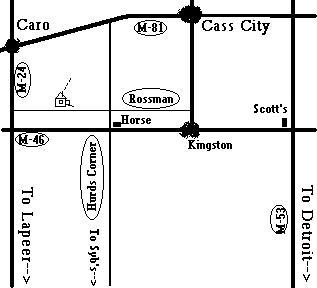 MJ's Cafe(not pictured) If you are coming from M-24, Lapeer-Caro, go east on M-46 about seven miles,
turn Left on Hurds Corner, and then left on Rossman Rd. rinse, repeat